Welcome to First Ball Academy (FBA) – I'm Trevor Fordyce, Level II cricket coach and founder.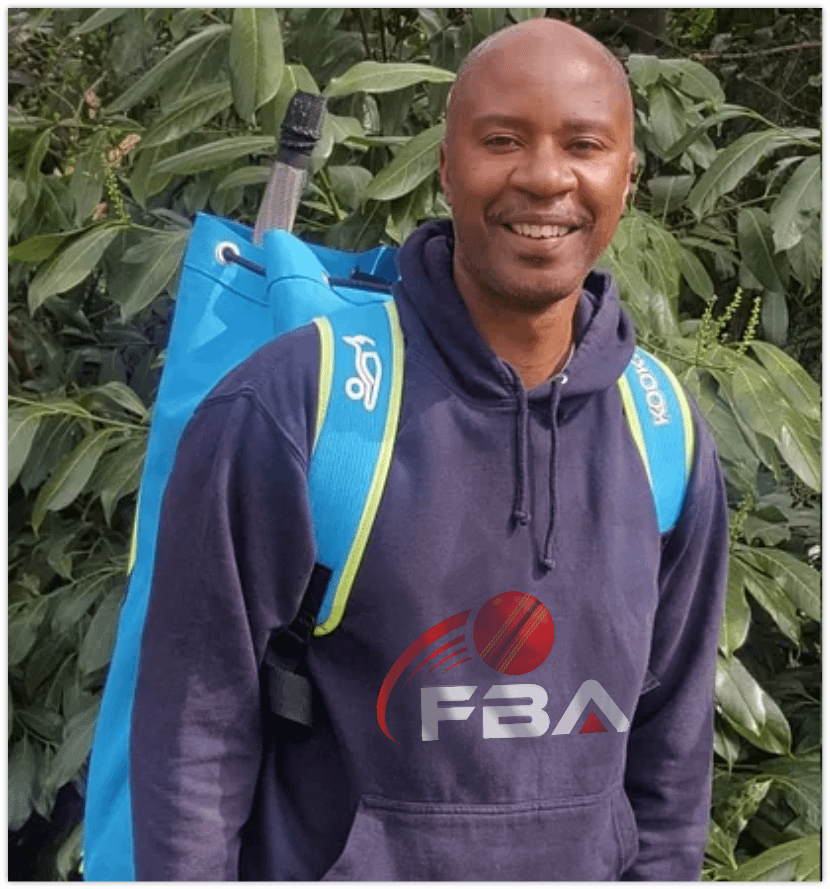 Like many others, I wanted to be a professional cricketer! My hopes were dashed in the 80's when my parents said, "Cricket is only six months of a year job, what you gonna do the remaining six months?" Without their support, in my teenage wisdom I thought I would flunk my O levels to spite them since they valued education so much. With hindsight the only person who was impacted negatively was me…
Smashing cricket records for my school (Raynes Park High), playing for the borough of Merton and the experience of a Surrey trial all prepared me for where I am today.
I played for a number of clubs including Mitcham, Sutton, Greater London Council, Albrighton, and a number of Asian cricket teams; but my playing career came to a premature end as a result of a serious eye injury. Eventually, after a successful career and entrepreneurialism I finally took the plunge and signed up to qualify as a cricket coach – the best thing I ever did!
I have a very unique approach to coaching, naturally allowing each player to express themselves and utilize their natural talents, whilst honing the areas that require work.
Having suffered during my teenage years with my mental approach I can really appreciate, understand the barriers we face in sport, reducing our effectiveness and ultimate success. The weight boys and girls feel from the expectation from themselves, peers, and family cannot be underestimated. My emphasis is not only on technical ability and skill, but also emphasising the need for increased mental strength, something we can benefit from not just in cricket.
At FBA, we mentor boys and girls to understand the benefits and the values of cricket. This enables each cricketer to have a deep insight into the game and their role and contribution to a team ethic.
FBA represents diversity and inclusivity for males and females, irrespective of background or cricketing ability. The aim of FBA is to provide an environment which safe, fun and empowering. The objective is for all our members to become #firstballers. Whether batting, bowling, or fielding, we want to develop the mindset and the confidence of looking to score runs from the first ball faced, looking to take a wicket with the first ball bowled, and looking to take a catch or execute a run-out in the first over.
The mindset of a #firstballer is confidence, not arrogance; a player who has the desire to be the best that they can be through tailored training. Recognising the opportunity to be successful starts from the moment a player enters the ground to start their warm-ups.
Does your son or daughter have the potential to be a #firstballer? If the answer is YES then sign-up to one of our membership plans.