In cricket, pace is good: it's fast bowling; it's the fielder chasing down a hit; it's the ball speed as it hurtles toward the boundary. Our definition of PACE reflects our ethos. FBA PACE aims to find the best partnerships, the best opportunities, the best mix of players, the best potential, the best talent, the best all-round cricket:
PACE = Partnership Achieving Cricket Equality
FBA is an exciting new cricket academy, established and run by people of diverse cultures and backgrounds – and we aim to reflect that diversity in our membership base.  To us, this is so important: diversity reflects life.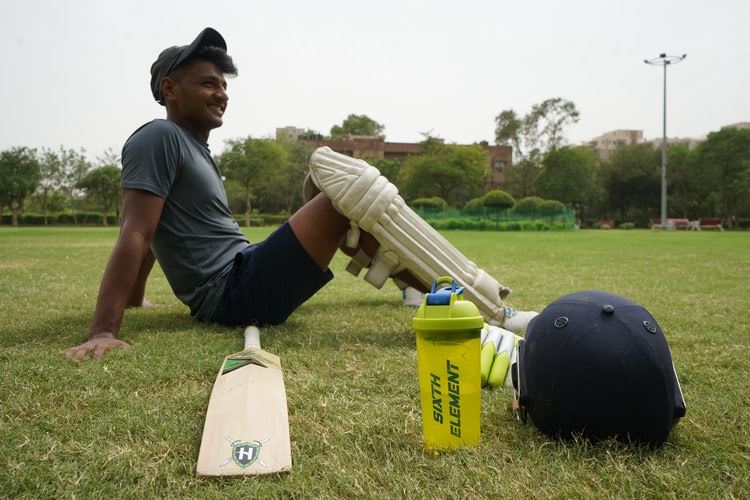 At FBA, we are fully dedicated and focused, not just on the game, not just on the development of incredible sportspeople, but on providing our members with opportunities to develop incredibleness full stop.  We are establishing partnerships with organisations such as Legacy Youth Zone and Young London (a refugee support service) with the aim of reaching less privileged sectors of our community, whilst strongly supporting County and National diversity initiatives such as A.C.E (Africa and Caribbean Engagement) helping BAME and other under-represented groups access fantastic development opportunities.
In the UK, cricket has traditionally been a white, middle class, elitist sport. We are here to break down barriers to help equalise the cricket field, making it more accessible and inclusive. FBA promotes cricket as a positive life force of teamwork, discipline, athleticism, stamina and achievement, supporting members from all walks of life, irrespective of skin colour, culture, gender or wealth.  
Cricket is played, almost religiously, amongst some of the poorest nations around the world, on streets, beaches, any place there's space, yet the representation of people of colour in the UK, whether players, managers or coaches is very low.
Living and working in the UK, one of the most culturally diverse nations in the world, we at FBA feel the need for our beloved sport to more strongly reflect our multicultural society – but not just with players. We are fed up of seeing black African and Caribbean athletes lorded and stereotyped as incredible sportsmen, but with limited pathway to anything more; of watching talented Asian kids playing in the park or on the street and not have the facilities or opportunity to amplify their talent.
Our aim is to support FBA members on their cricketing journey, offering top quality cricket coaching, but also encouraging individual development in related roles such as captaincy, coaches and umpires – all within an environment which reflects the diversity of life outside of cricket.
Look forward, look up, look inside
We want our membership base to reflect the multi-cultural nature of society, to empower our members to look forward, look up, look inside.  We want to make sure nothing holds you back. 
FBA members will be encouraged and supported to take on mentoring and leadership roles, helping their own progress and growth, as well as that of others.  FBA will encourage pathways of development including coaching, umpiring, captaincy, scoring, team management and welfare responsibilities as well as further and higher education in sports related careers.  There is no ceiling at FBA.
In 2021 we aim to launch our PACE Diversity Outreach Programme, offering Academy level coaching and mentorship to inner-city schools with little or no capacity to offer cricket.  Our coaches will help to spot potential talent and offer supported FBA memberships.  Through scholarships for training, kit and equipment, we will open doors for young people to access high quality coaching, fitness and wellbeing resources and initiatives, helping FBA members achieve not just in cricket, but in life. 
A further commitment to this, Trevor (Director of Cricket & Diversity) will be touring states schools giving inspirational speeches on the benefits of cricket.
FBA programmes will offer our youth a wider viewfinder, broadening horizons and offering new possibilities.  Our first Special OP event in partnership with The British Army Corps of Royal Electrical and Mechanical Engineers, launched for 21st June 2021 at Riddlesdown Collegiate, offers a fantastic annual 20/20 Match, with our local talent FBA Team battling the Army Team for our Army PACE Cup.  This is the start of bringing back community cricket with entertainment, great cricket and access for young people to information and contacts for future pathways.
For partnership, media, school, sponsorship and event enquiries please contact Nick